Catálogo de Formación 2017 – ¡Reservar tu curso nunca ha sido tan fácil!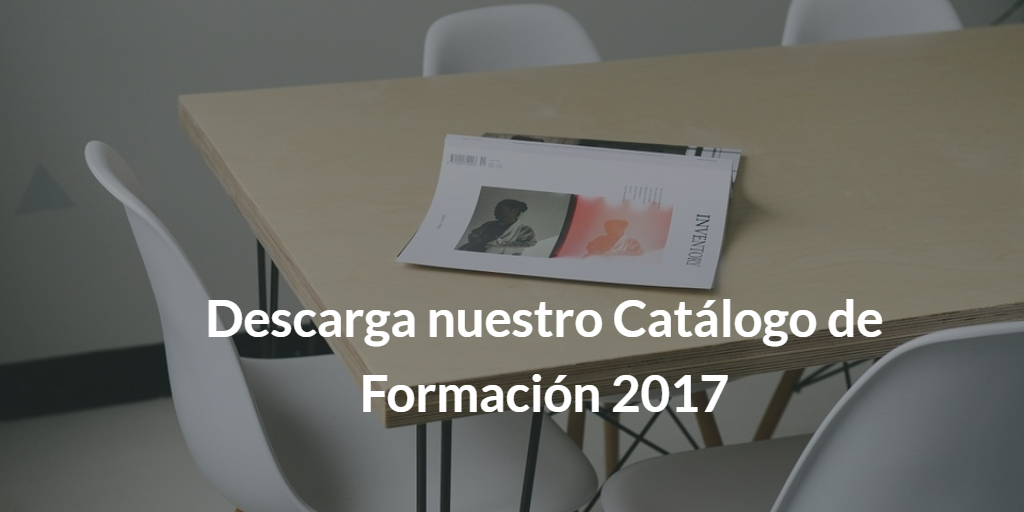 QRP International en uno de los actores más importantes en el mercado de formación en Buenas Prácticas (Best Practices) en Europa, apoyando a organizaciones en el desarrollo de las habilidades de su equipo de trabajo y asegurando el éxito de la implementación de esas Buenas Prácticas a través de nuestros formadores acreditado y consultores.
Nuestro Catálogo de Formación 2017
Haz clic en el siguiente enlace para descargar la versión 2017 de nuestro Catálogo de Formación completo: ¡tendrás toda la información sobre nuestros servicios de formación en un solo clic!
​"The more that you read, the more things you will know. The more that you learn, the more places you'll go."
Miramos hacia 2017, planeando un completísimo calendario de cursos acreditados de formación en Buenas Prácticas, para cubrir tus necesidades y las de tu organización.
QRP International is an Accredited Training Organisation (ATO) for PRINCE2®, ITIL®, MSP®, P3O®, MoP®, AgilePM, PRINCE2 Agile™, Change Management and a Registered Education Provider (REP) for PMP and delivers accredited trainings services in the following areas:
Project Management

PRINCE2 (Projects IN Controlled Environments) 

PMP (Project Management Professional) 

Programme Management – MSP (Managing Successful Programmes)
Project Support – P3O (Portfolio, Programme and Project Offices Management)
Portfolio Management – MoP (Management of Portfolios) 
IT Service Management – ITIL (Information Technology Infrastructure Library) 
Change Management
En nuestros cursos encontrará el equilibrio entre la aplicación práctica del método y la mejor preparación posible para aprobar los exámenes.
Los beneficios de asistir a nuestros Cursos Presenciales (Open Courses) en Europa
Comparte tu experiencia con otros profesionales;
Flexible QRP training locations across Europe;
Cursos programados periódicamente durante todo el año;
Descuentos para varios participantes de una misma empresa.
¡Elegir la ubicación más cercana, decidir la mejor fecha para ti y reservar tu curso: nunca ha sido tan fácil!
Para más información
Visita nuestro Calendario de Cursos Presenciales  y consulta nuestro calendario público de cursos, fechas y ubicaciones, or  contact us!