Catálogo de Formación 2018 ¡Encuentra el curso que mejor se adapta a ti y a tu empresa!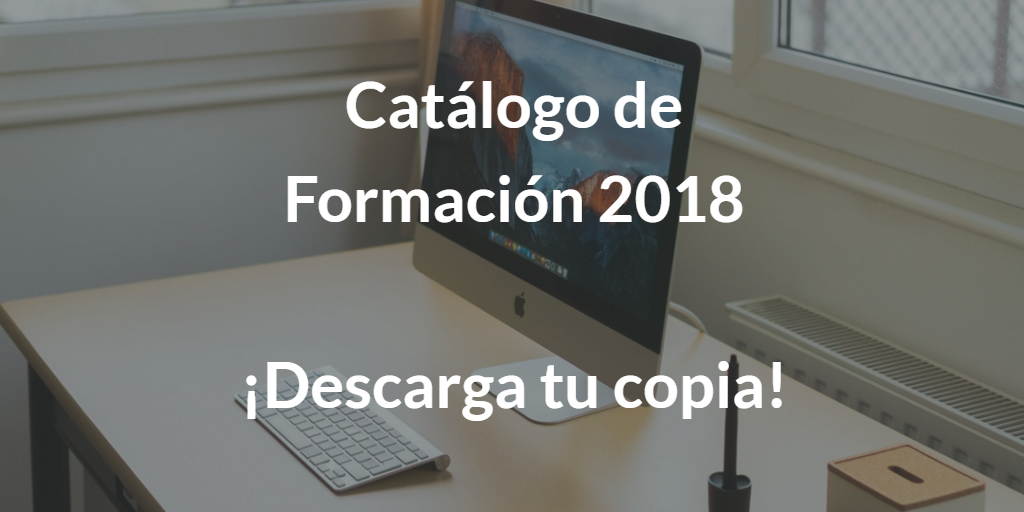 QRP International es uno de los principales actores en el mercado europeo de formación en Buenas Prácticas. Apoyamos a las organizaciones en el desarrollo de sus competencias profesionales y en la implementación con éxito de las Buenas Prácticas a través de nuestros formadores y consultores acreditados.
Nuestro Catálogo de Formación 2018
Sigue este enlace para descargar la versión 2018 de nuestro Catálogo de cursos 2018 al completo: ¡es una manera sencilla de tener una visión general de todos nuestros servicios de formación!
"The more that you read, the more things you will know. The more that you learn, the more places you'll go."
Apoyamos a nuestros clientes a conseguir la excelencia profesional en Gestión de Proyectos, Gestión de servicios de TI, Gestión de Programas, Apoyo al Proyecto y Gestión de Carteras, a través de las siguientes acreditaciones de reconocimiento mundial:
Project Management & Agile – PRINCE2®, PMP®, AgilePM®, Scrum, PRINCE2 Agile®
Change Management – Change Management
Programme Management – MSP® (Managing Successful Programmes)
Project Support – P3O® (Portfolio, Programme e Project Offices Management)
Portfolio Management – MoP® (Management of Portfolios)
IT Governance & Service Management – ITIL®, DevOps
Nuestros cursos combinan la preparación para aprobar el examen junto con la aplicación práctica del método o marco.
Los beneficios de nuestros Cursos Presenciales de Calendario.
Beneficios de participar en los cursos presenciales de QRP:
Comparte experiencias con otros profesionales;
Ubicaciones en toda Europa, en España en las ciudades de Barcelona y Madrid, en lugares céntricos fácilmente accesibles en transporte público;
Fechas regulares de nuestros cursos a lo largo del todo el año;
Descuentos comerciales para varios profesionales de una misma empresa.
Elige la ubicación más cercana, la mejor semana y reserva tu curso: ¡nunca ha sido tan fácil!
Para más información
¡Visita nuestra web al enlace a nuestro Calendario de Cursos para conocer todas las fechas o contáctanos!
¿Le gustaría organizar cursos de formación para su equipo de trabajo o departamento? QRP se especializa en cursos personalizados adaptados a las necesidades de su empresa, siga este enlace para obtener más información o escríbenos para solicitar más información.